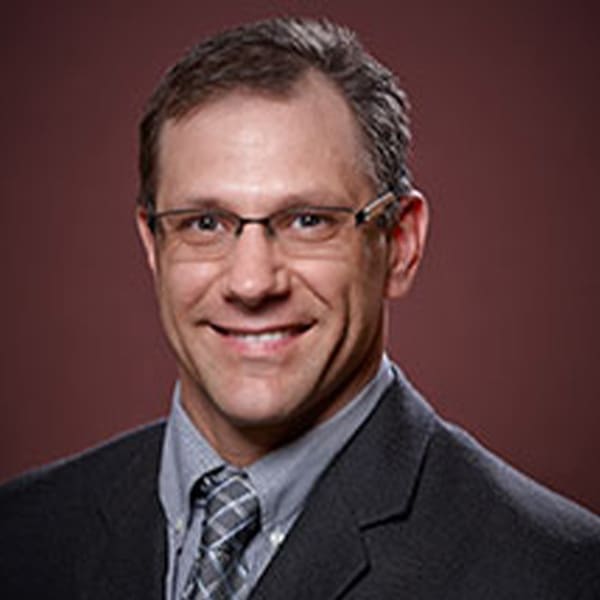 Dr. Jason C. Mez
Dr. Jason C. Mez, a native of southeastern Nebraska, grew up in a small farming community. He earned his undergraduate degree from the University of Nebraska in 1996, and he graduated from Kansas State University as a Doctor of Veterinary Medicine. After moving to Mobridge, South Dakota, Dr. Mez spent two years in a mixed animal practice concentrating on equine and bovine work. He then worked in Belle Fourche for six years where he concentrated on equine practice.
In 2007, Dr. Mez returned to school and completed a three-year equine surgery residency at Texas A&M University. The program and instructors at Texas A&M are world-renowned in the performance horse industry. He learned and performed several hundred specialized surgeries, such as colic surgery, arthroscopy, laparoscopy, fracture repair, laryngeal surgery, cryptorchid surgery, and dental surgery. In addition, he has had extensive training in equine lameness evaluation and diagnostic imaging.
The author of a textbook chapter, Dr. Mez has also been published in scientific journals. He has presented several topics to practicing veterinarians at continuing education meetings. Dr. Mez joined the Sturgis Equine Clinic in August of 2007, passing the surgery board examinations in February of 2008. He has a special interest in equine orthopedic surgery, arthroscopy, and lameness issues.
Specialty: Equine Surgery
Board Certification: Diplomate, American College of Veterinary Surgeons, (LA)
Education: Undergraduate: The University of Nebraska, Lincoln, NE
Doctor of Veterinary Medicine: Kansas State University, Manhattan, KS
Residency: Equine Surgery, Texas A&M University, College Station, TX
Diplomate - American College of Veterinary Surgeons
Large Animal Advanced surgical care for large animals
Memberships: American Veterinary Medical Association, American Association of Equine Practitioners